Newton, NH Fire & Rescue
Welcome to the Newton Fire & Rescue website!  This site is filled with information about our department, programs, permits, and events.  If you don't find what you are looking for, or have further questions, feel free to contact us so that we can help you.  Thanks for visiting!
Follow us on Facebook @ Newton NH Fire Department and on Twitter #NewtonFireNH
As of January 01, 2018 NFR will be requiring all underground propane tanks to comply with NFPA 58 sec 6.6.1.6. 
Life Safety Town Ordinance
Please note that the following Town ordinance was passed by the voters of Newton, NH on March 13, 2018 and took effect immediately. 
Article 14 March 13, 2018
To see if the Town of Newton will allow the Newton Fire Department to enforce a Life Safety initiative that would require all buildings or structures occupied in whole or in part for residential purposes and or commercial purposes upon the sale,  transfer or rental of such building or structure shall be equipped by the seller or owner with approved smoke detectors and approved carbon monoxide detectors as referenced in the National Fire Protection Association (NFPA) 72 & 101 : RSA 153:10-a; Saf-C 6000
The Newton Fire Chief or his/her designee shall enforce the provisions of this town ordinance.

NFR will be holding the 3rd annual Toy for Tots Campaign on December 15th from 11:00 to 2:00 PM at the new fire station. NFR will be partnering with USMC to provide snacks and drinks to everyone who stops by with an unopened toy. Drop off box is also located at the Fire Station located at 8 Merrimac Rd.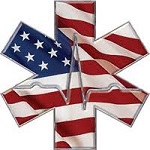 EMS training will be held on the 4th Tuesday of every month at 19:00 hrs.

BOS public meeting will be held on Dec 18, 2018 at Town hall 19:00 hrs