Newton, NH Fire & Rescue
Welcome to the Newton Fire & Rescue website!  This site is filled with information about our department, programs, permits, and events.  If you don't find what you are looking for, or have further questions, feel free to contact us so that we can help you.  Thanks for visiting!
Follow us on Facebook @ Newton NH Fire Department and on Twitter #NewtonFireNH
As of January 01, 2018 NFR will be requiring all underground propane tanks to comply with NFPA 58 sec 6.6.1.6. 
Members of NFR would like to welcome its newest FF/EMT Julia Delotto to the team.

FF drill 05/22/2018 @ 19:00 hrs.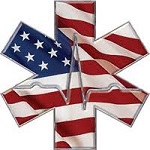 EMS training will be held on the 4th Tuesday of every month at 19:00 hrs.

BOS public meeting will be held on May 15, 2018 at Town hall 19:00 hrs